ViewStar
RICHMOND
Condo
Town Houses
Pre-Sales
Buildings Address: Number 3 Road, Richmond, BC
Bedrooms: 1 to 4-bedroom homes and townhomes
Units Number: 850
Built Year: Estimated Completion: Fall/Winter 2020
Developer: Yuanheng Holdings
Architect: W.T. Leung Architects Inc.
Designer: Bob's Your Uncle Design Ltd.
Amenities: Rest, relax and rejuvenate at the 35,000 sq. ft. community centre, rooftop gardens, or future riverside park.
Features: Stellar views of the water, mountains and cityscape.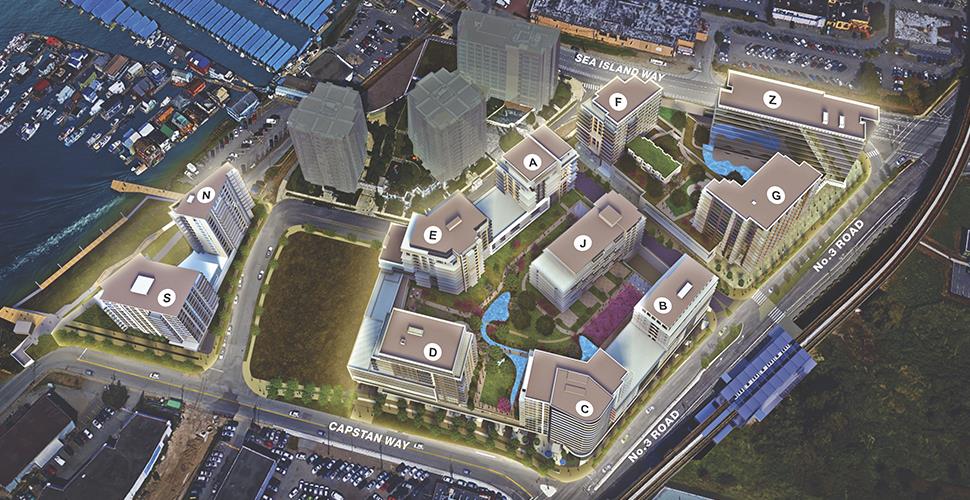 Building Description
ViewStar is a new condo and townhouse in preconstruction in Richmond. The development is scheduled for completion in 2020. 850 units developed by Yuanheng Holdings.
An Iconic Gateway to Endless Possibilities.
Live at the centre of it all in Richmond's premier master-planned community.
An urban sanctuary nestled in Capstan Village, ViewStar is just steps away from transit, shops, services, parks, and the marina. A prime central location only 5 minutes to Vancouver.
Meticulously designed 1 to 4-bedroom homes and townhomes, with sartorial-inspired detailing and finishes.