Parc Thompson
RICHMOND
Town Houses
Pre-Sales
Buildings Address: 4300 Thompson Rd, Richmond
Bedrooms: 3
Units Number: 120
Built Year: 2022
Developer: DAVA Developments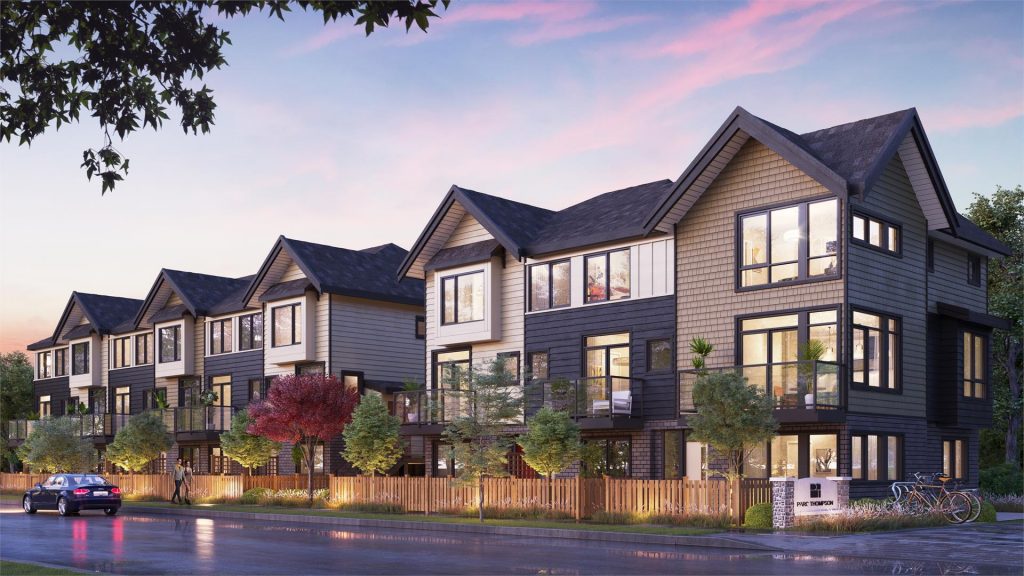 Building Description
Introducing a presales project in Richmond : Parc Thompson is a new townhouse development by DAVA Developments, located at 4300 Thompson Rd. Parc Thompson is a collection of 120 beautifully-crafted townhomes that embody the true meaning of value. Sizes range from 1249 to 1475 square feet. Each one of these thoughtfully-designed residences offers more than 1,100 sq ft of functional living space, complete with three bedrooms and an attached two-car garage.
Centered around a shared amenity space where families can gather and situated in a prime East Richmond location that's connected in all directions, Parc Thompson is a complete community where residents will feel proud to call home.
Parc Thompson is guaranteed to be a great pre-sales opportunity you won't want to miss out on!